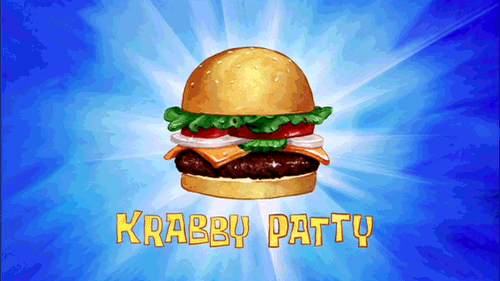 Okeyh ,I think my penyakit is getting worse ! Why ??Ouh ,I want burger so bad right nowww!! Please buy me one?Tina nk yang paling sedap n paling murah..Tetiba kempunan burger pulak time exam tadi..Kat sini x tahu la burger mana sedap..Kat Bagan tu,banyak la..
Tadi I call my mom n ask her to buy me one burger special.You know what,umi cakap,petang2 mana ada lagi..Burger pasar malam ada la..No!!X nak burger pasar malam..Burger pasar malam x de burger special..Just letak roti n daging/ayam je ..X sedap!!Tina nak burger betol2 macam burger..Macam mana tu??Haihhhh!X kan x tahu kot..Burger yang ada daging tu.Yang ada mayonis tu..Yang ada sos cili tu..Yang ada kobis n bawang tu..Yang ada tomato tu..Sejibik macam kat atas uh . Ha !Macam tu la burger yg macam burger..Paham dah..
Dear Spongebob ,
Please make me one Special Krabby Patty for me .I want burger so bad!I'll pay you..Come to my house in 5 minute from now!Hurry!! (kan dah merapu)
Oke la..Terima kasih kerana sudi baca entry ntah pape Tina hari ni..Tina nak bersiap pergi tuisyen..Bubye!!Before that ,exam tadi boleh tahan la jugak soalan dia..Habes pening kepala Tina jawab tadi..Atoyyyyy!!
Pssst!Lagu kat blog Tina dah x de..Tina terpadam tadi akibat daripada masalah teknikal tadi..KALAU Tina rajin,Tina masokkan balek..*ada ke nak lawat blog Tina ni*..Huhuhu..